University deploys indoor positioning solution
08 January 2019
TEXAS A&M University-San Antonio (A&M-SA) has become the first university in the world to deploy an Indoor Positioning Solution across its entire campus for the purpose of providing the safest possible environment.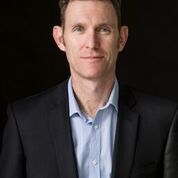 The SafeZone indoor positioning solution, provided by CriticalArc, provides the campus police with an unprecedented three-dimensional view of multi-story buildings. For example, instead of receiving an alert about 'an incident somewhere in the student union building', they get pinpoint specifics, such as 'it's on the fourth floor, west wing, outside room 410'.
"With indoor positioning and SafeZone, we're able to provide a faster response time, whether it's a medical emergency or an active shooter," says A&M-SA's assistant chief of Police Roger Stearns.
SafeZone allows users to get the most rapid help simply by activating an alert, using an app or a wearable duress alarm. As soon as the alert is triggered, the location and details of the user are streamed to the monitoring team, allowing officers to coordinate a smarter, more targeted response. By enabling responders to visualise the precise location of an incident, anywhere on campus, SafeZone is much more powerful than traditional, fixed panic alarms and blue light telephones, which are more expensive to install and less accurate in operation.
For more information visit, www.criticalarc.com
Telephone +1 800 985 9402.
OTHER ARTICLES IN THIS SECTION