ARTICLE
Fire Curtains Group purchase Intumescent Chemicals
08 January 2020
Multi-award-winning Fire Curtains Group have completed the purchase of fellow East Midlands based company Intumescent Chemicals.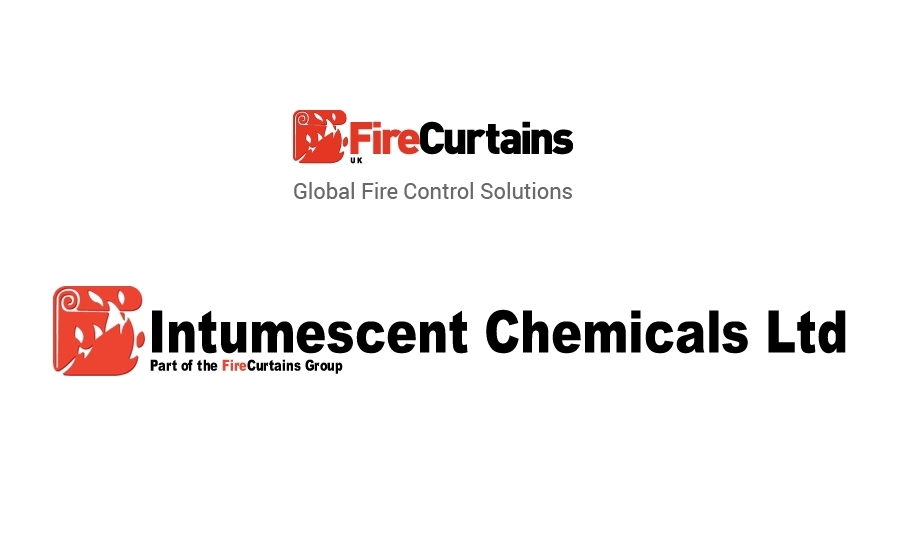 Intumescent Chemicals based on the Nottinghamshire / Derbyshire border specialises in indicative fire-resistant testing and research and the development of intumescent liquid flame retardants (LFRs).
Commenting on the purchase, Arthur Calow, chairman of the Fire Curtains Group, said: "We've been a customer of Prometheus Developments - now named Intumescent Chemicals - for several years now and I have always been very impressed by their knowledge and expertise. There really is no substitute for experience when you're running fire tests as we need to do for each of our life safety products. Their 25 years' worth of experience was one of the things that really shone through and caught my eye. They are also able to supervise and advise on Fire Test Certification Programmes and have a range of furnaces and indicative test equipment to simulate most fire tests currently in use in the UK, Europe and the USA."
Intumescent Chemicals offer the passive fire industry a large range of fire-resistance adhesives, composites, polyurethane, mastics, sealants, foam injection as well as compounds for sealing and preventing the spread of smoke and fire and their products are used across a large array of sectors including aerospace, marine, automotive, building construction, and oil and gas. Intumescent Chemicals are also able to formulate completely bespoke products to suit specific applications sectors and undertake all research and development in-house.
Dean James, operations director of the Fire Curtains Group, added: "Everyone within the Group is fully on board with the purchase and the team at Intumescent Chemicals have been welcomed into the family group. Together we have big plans in turns of driving this business forward and I'm very much looking forward to working with the team over the months and years ahead. I am delighted to have welcomed our first customers to the business who have already placed their first orders with us."
Fire Curtains Group group owns Smoke & Fire Curtains Ltd who specialises in the design, manufacture, installation and servicing of bespoke, fire and smoke barrier systems, available for domestic, commercial and industrial use.
MORE FROM THIS COMPANY
No related articles listed
OTHER ARTICLES IN THIS SECTION