ARTICLE
AUTOMATIC THERMAL IMAGE ENHANCEMENT
02 February 2018
THERMAL IMAGING cameras such as the FLIR K55 and K65 are proving invaluable tools for firefighters but there is one feature in particular that makes these models stand out from the crowd.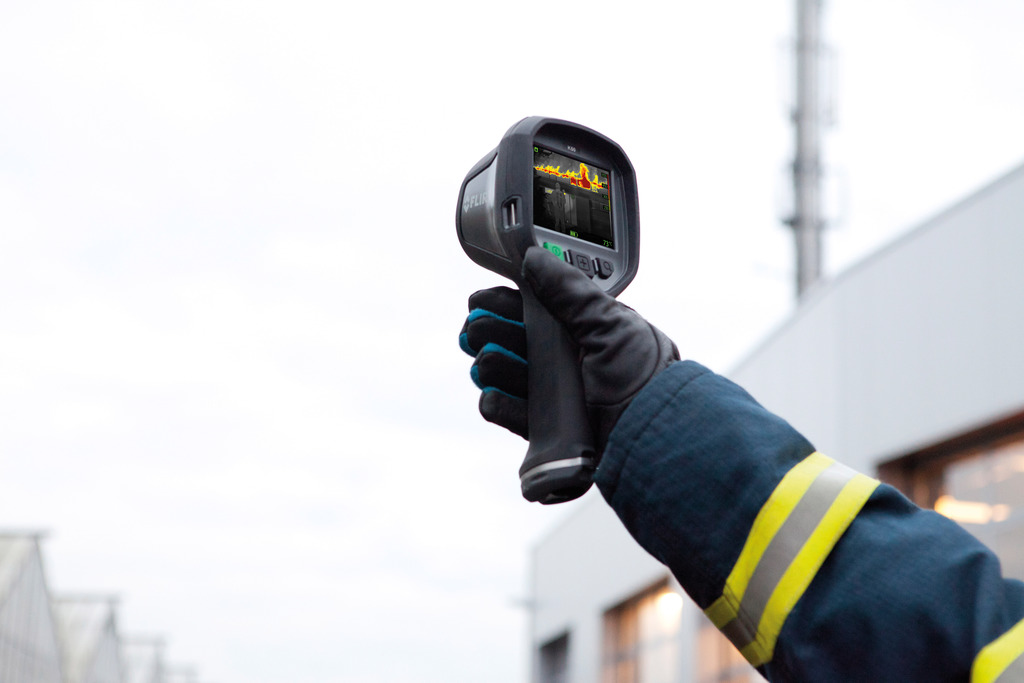 It's called Flexible Scene Enhancement – FSX, which comes into its own where there are minimal differences in scene temperatures, conditions that can hinder firefighters finding their way around obstructions and building structures.
This powerful FSX technology allows low-contrast targets to be identified even in scenes with wide temperature ranges. The result is an ultra-sharp, finer textured image that shows subtle details, enabling the user to identify pathways through the scene and gather vital information for split-second decision making.
FSX is an advanced, non-linear image processing algorithm that extracts details such as edges and corners and other structural features from the original image and then enhances and reintegrates them to create a new image of exceptional clarity. This facility is extremely beneficial where the fire is developing rapidly and when firefighters simply don't have the time to adjust camera settings to improve image quality.
Not only can the FLIR K55 and K65 save hundreds of still images, they can also record and store 200 video clips of a maximum five minutes duration. These are useful for post event analysis and training and can be played back directly from the in-camera archive or downloaded to a PC via USB.
Visit www.flir.com
OTHER ARTICLES IN THIS SECTION