ARTICLE
IOSH Fire Safety for Managers online course
07 April 2020
Owen Burke, training manager for Primark, says: "This course by First4Safety Ltd contains everything and more. There was an excellent mix of video and questions in each module, the layout is really good and easy to follow. Much better than classroom based."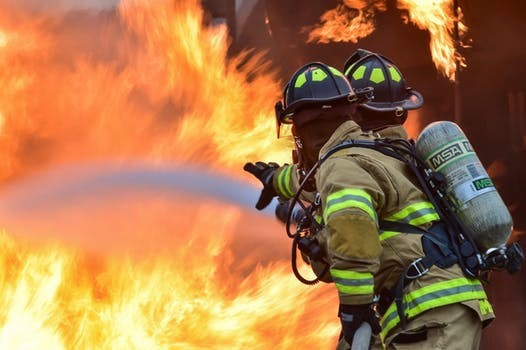 Fire Safety for Managers is designed for managers and supervisors in any sector, and any organisation worldwide, who require an awareness of fire safety.
They won't suddenly become fire safety experts – but they'll get up-to-speed on the practical actions they need to take, and gain the knowledge and tools to tackle the relevant fire safety issues they're responsible for. Importantly, "Fire Safety for Managers" makes a powerful case for fire safety being an integral part of day-to-day management and business.
What does the business get? Peace of mind from training that's designed and quality-controlled by IOSH, the Chartered body for safety and health professionals; flexibility – the programme can be delivered flexibly so that it suits your business; efficient and effective learning – fire safety basics are covered in a single programme; globally-recognised, respected and certificated training for your managers and supervisors; memorable and thought-provoking facts and case studies from across the globe help drive the points home over the whole course; and each module is backed by crystal clear examples and recognisable scenarios, and summaries reinforce the key learning points.
Fire Safety for Managers covers employers' responsibilities; fire and fire safety measures; assessing fire risks; creating a fire safety culture; successful delegates are awarded an IOSH Fire Safety for Managers certificate. The course offers improved organisation-wide fire safety awareness culture and appreciation of fire safety measures; active staff involvement to improve the workplace; and enhanced reputation within your supply chain.
Why choose an IOSH Approved First4Safety Online Course?
Whether you study online or in a classroom, you are studying for the same IOSH certificate.
First4Safety online training offers you the same health and safety training as classroom-based training, but with greater flexibility and cost efficiency.
100% online including exam, fully supported by IOSH approved trainers.
Immediate start, study when you want, and on any device. Stop and pick up where you left when convenient.
No hidden charges, the IOSH certificate is included in the price.
Our candidates have a 100% success rate!
Free exam re-sits with additional tutor support - Ensuring high quality learning and results.
For more information, visit www.first4safety.co.uk
OTHER ARTICLES IN THIS SECTION