ARTICLE
The latest U-Power workwear
20 March 2018
THIS SEASON'S fashion must-haves are waiting to be discovered in U-Power's new workwear collection of safety clothing.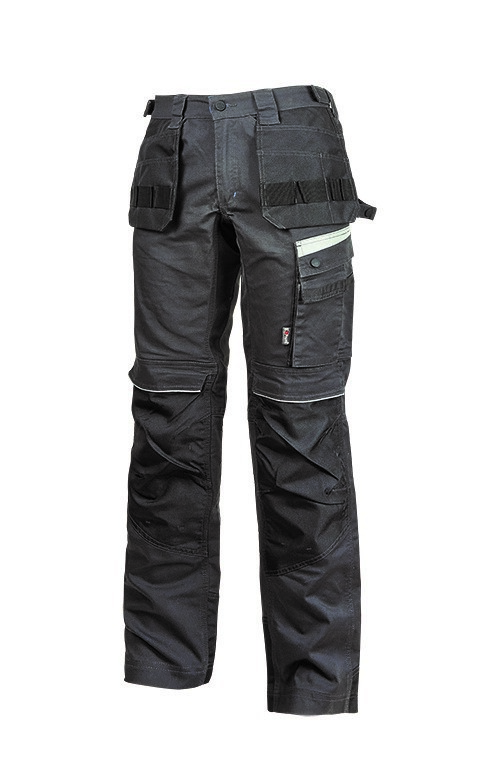 U-Power's extensive, up-to-the minute range of original, Italian-designed and inspiring workwear is a hot brand. The chic pieces in the range add a smart twist to your style, both in and out of work, while keeping you safe at all times.
For example, U-Power's brand-new Gordon stretch canvas trousers give maximum comfort to the wearer all day long. Featuring numerous front and side pockets and two top-opening knee pad pockets with stretch interior for easy access and maximum comfort when bending down, Gordon trousers are ideal for tradespeople such as plumbers and electricians. The knee pads can be removed if or when required, giving the wearer flexibility of choice.
A new range of four additional fashionable sweatshirt styles, the Snug, Gym, Perfect and Compact, offer full zip, half zip or no zip versions, giving the wearer a choice of options according to the seasons and their preference.
The 2017/18 catalogue is available online at http://www.u-power.it/pdf/U-Power_SHOES&WEAR_2017-18_minicatalogo_GB_low.pdf
MORE FROM THIS COMPANY
No related articles listed
OTHER ARTICLES IN THIS SECTION