ARTICLE
Nationwide choice for safe evacuation
23 May 2017
A KEY element of any health and safety policy is to ensure that anyone with mobility issues can be safely evacuated from upper floors of buildings when lifts are out of action during an emergency.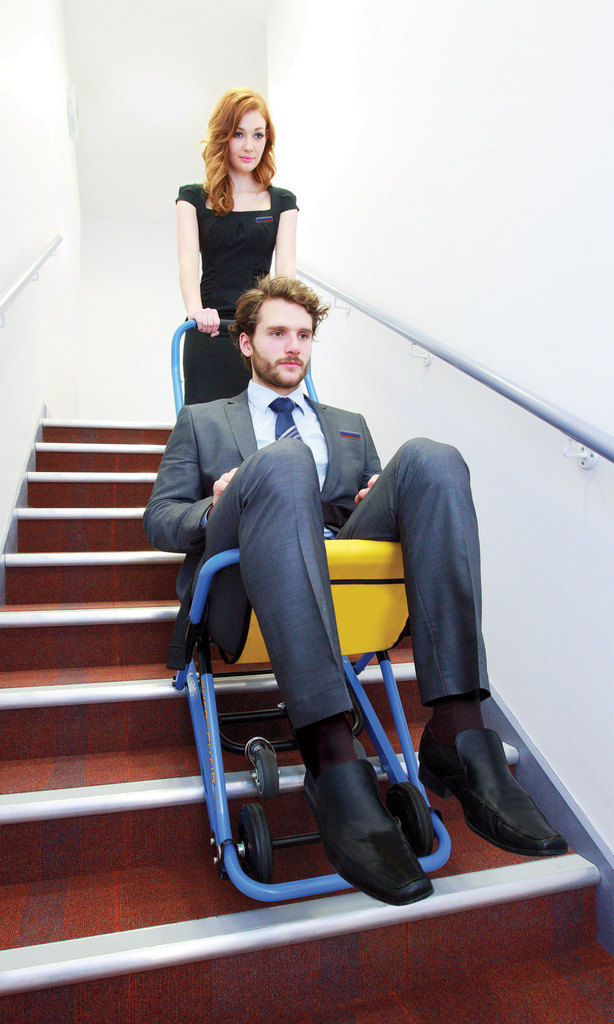 For well over a decade, Nationwide Building Society has worked with Evac+Chair to ensure that a safe solution is always available in any of its premises. As the world's biggest building society, Nationwide has approximately 700 branches with 21 administration centres in Swindon, Northampton, Bournemouth and Dunfermline housing around 18,000 employees.
Since 2011, Nationwide has worked in partnership with West Midlands Fire Service (WMFS) in a Primary Authority Scheme to ensure a single point of contact on fire safety policy and a consistent standard across the society's entire estate.
Evac+Chair forms an important element of the partnership by providing a service that extends beyond the provision of stairway descent equipment to a full advisory role, which includes initial site surveys, staff consultation and training.
For further information and a video testimonial from Andy Beckett, Nationwide risk consultant, please visit www.evac-chair.co.uk
OTHER ARTICLES IN THIS SECTION