ARTICLE
Non-contact voltage and magnetic field detection
16 November 2019
Now available from Martindale Electric is the latest NC Series of Non-Contact Testers, which enable electricians and maintenance teams to quickly and safely identify live wiring and detect magnetic fields in a range of applications.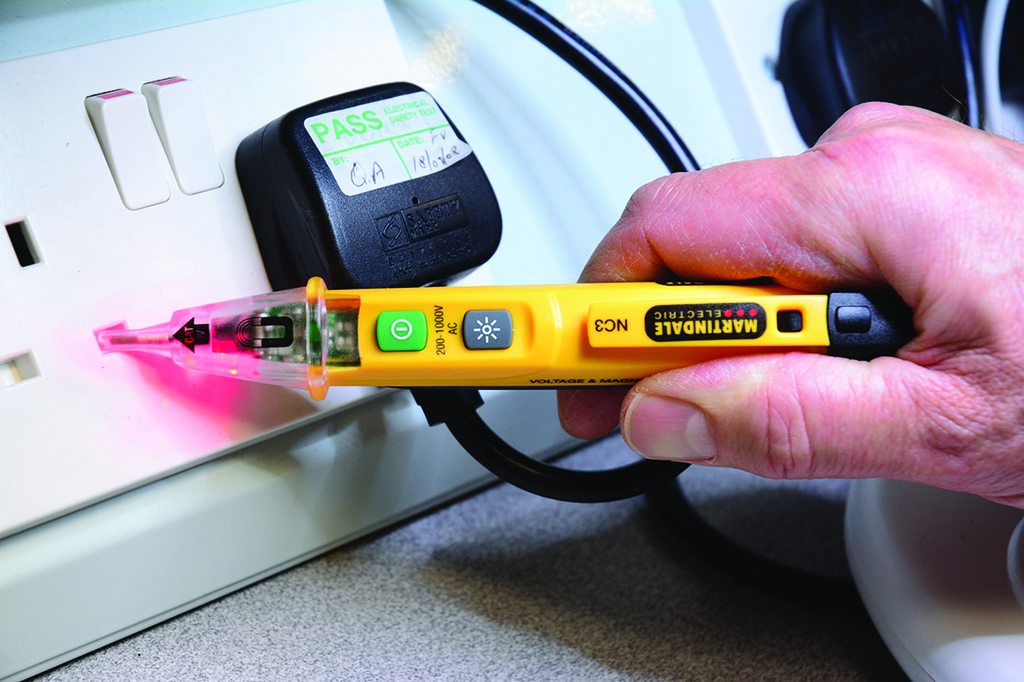 All models feature a bright LED torch at the point of measurement, together with both audible and visual indication making them ideal for all work areas. The extended clear probe tip makes it easier to identify the source of the live voltage or magnetic field through improved access and brighter indication.
Both NC2 Non-contact Voltage Detector and NC4 Dual Sensitivity Non-contact voltage detector make it simple to detect the presence of AC voltages in cabling, sockets and connectors. The sensitivity of the NC2 has been optimised for 230V single and 3 phase systems making it suitable for identifying and tracing live mains cables in trunking and connectors. The NC4 features two sensitivity ranges which can be set according to the application and is suitable for both mains and lower voltage systems down to 12V.
The Non-contact Magnetic Field Detection capabilities of the NC1 Non-contact Solenoid/Magnetic Field Tester and NC3 Non-contact Voltage and Magnetic Field Tester can be used for checking the operation of relays and solenoid valves in a wide range of machinery. This feature saves valuable time by allowing testing without having to dismantle equipment or control panels. For the dual function NC3 a bright red LED indicates voltage and a yellow LED magnetic fields. Suitable applications for both the NC1 and NC3 include trouble shooting and servicing of control equipment in process industries, energy, transportation and pneumatic and hydraulic systems.
The pen-shaped design with clip is ideal for carrying in a pocket or tool belt so that the tester is always to hand for electricians or maintenance staff working at height or in difficult to access locations.
OTHER ARTICLES IN THIS SECTION