ARTICLE
Provides protection to internal steelwork
20 March 2020
Nullifire (tremco illbruck) has developed a new intumescent basecoat which will enhance its water-based solutions offering.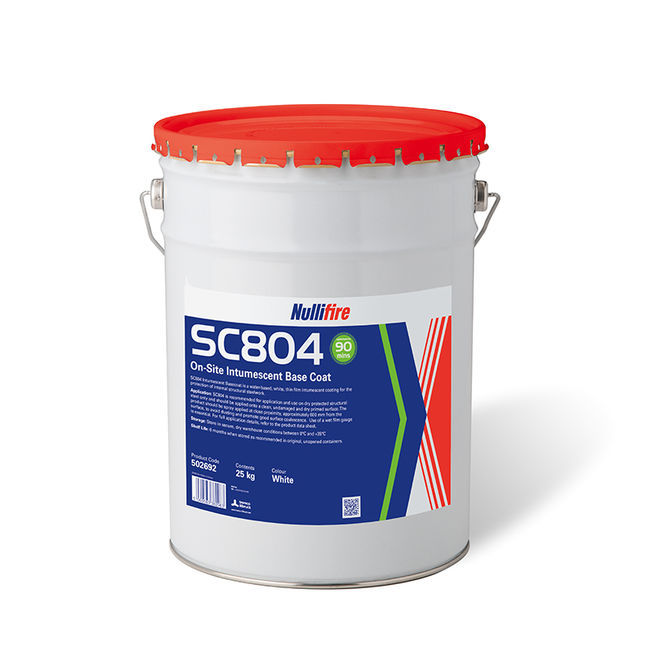 SC804 Intumescent Basecoat was designed to provide protection to internal steelwork and should be used within the C1 and C2 environments. The latest addition to the SC800 series will provide applicators with a product fit to give optimised loadings for 90 minutes, and up to 120 minutes fire resistance.
SC804 has been formulated for on-site application, with fast dry to handle times and a recommended overcoat time of sixteen hours. Supplied ready to for use, Sc804 can be applied via both airless spraying and brush/roller application. The newest addition to the Nullifire product range is said to offer impressive aesthetics as well as a smooth matt finish.
In the development stage of this product, Nullifire worked closely with a key customer base to ensure a positive customer experience. Nullifire, also took into consideration the environmental impacts and that is why, Nullifire's SC804, has an ultra-low VOC, as well as competitive loadings. Supplied in 25kg drums, SC804 will provide a theoretical coverage rate of 1,000 g/m² when basing application on an applied 0.5mm dry film thickness.
For more information on tremco illbruck, please visit: SC804 Product Information
OTHER ARTICLES IN THIS SECTION